Best Free Game List and Best-seller List at the Same Time! CMGE's Condor Heroes Trio Topping Hong Kong, Macao and Taiwan's Game Lists
Authorized by Jin Yong, the game Condor Heroes Trio (hereinafter referred to as Condor Heroes) has brought good news since its launch in Hong Kong, Macao and Taiwan on January 21. During the launch, the game topped the Best Free Game List and Best-seller List on App Store in Hong Kong, Macao and Taiwan. Such excellent achievement reflected the love of game players in those regions for the subject and also proved that the quality of the game lived up to their expectations.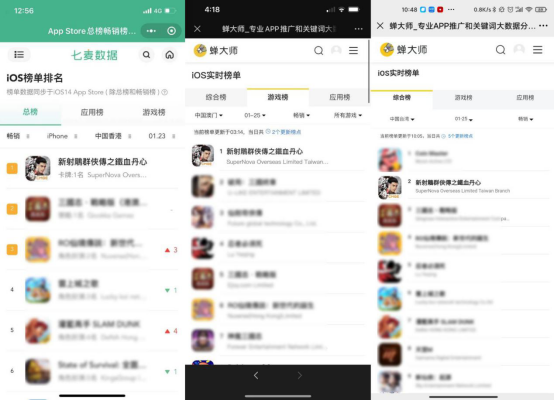 As one of the quality IP-based games with Jin Yong's martial arts element, Condor Heroes has first integrated the contents of The Legend of the Condor Heroes, The Return of the Condor Heroes and Heavenly Sword Dragon Slaying Saber, presenting the "World of Condor Heroes" to martial arts fans by means of games. In the game, players will play a young man with great talents. The young man will be involved in the battle for Nine Yin Manual, meet different girls and heroes and thus start their adventures in the world of martial arts.
In addition, the game combines "card and light SLG" and features multiple heroes, classes in different martial arts sects, adventures and sect battles, making the game "relaxing and easy". While meeting the needs of players in Hong Kong, Macao and Taiwan for "more fragmented time", the game is also characterized by its hero lineup and team formation mechanism, providing players with pleasure for strategy development.
As for the following long-term refined operation, CMGE will launch more interesting contents according to the preference of players in Hong Kong, Macao and Taiwan to attract more players. Let's just wait and see more surprise brought by Condor Heroes.