Chinese Paladin 7 on Steam and WeGame with Favorable Comments
On October 22, Chinese Paladin 7, the latest Chinese Paladin PC game developed by CMGE's wholly-owned subsidiary Softstar Technology (Beijing) Co., Ltd. (hereinafter referred to as Beijing Softstar) is launched on Steam and ranks the 1st on the Global Best Seller List, with a favorable comment rate of 83%.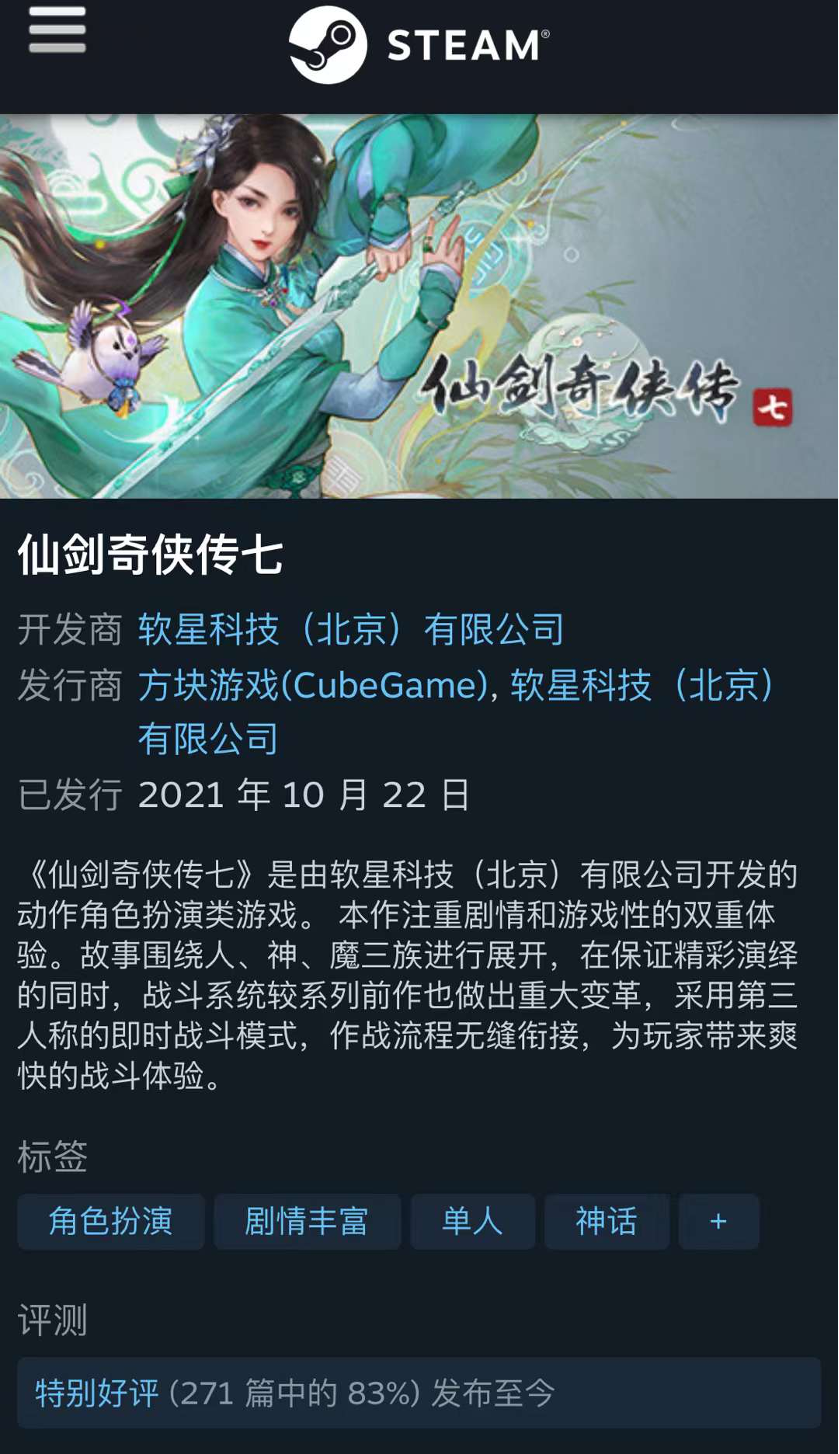 After the game is launched, its scores are given by a number of game websites based on player experience - between 7.6 and 8.7.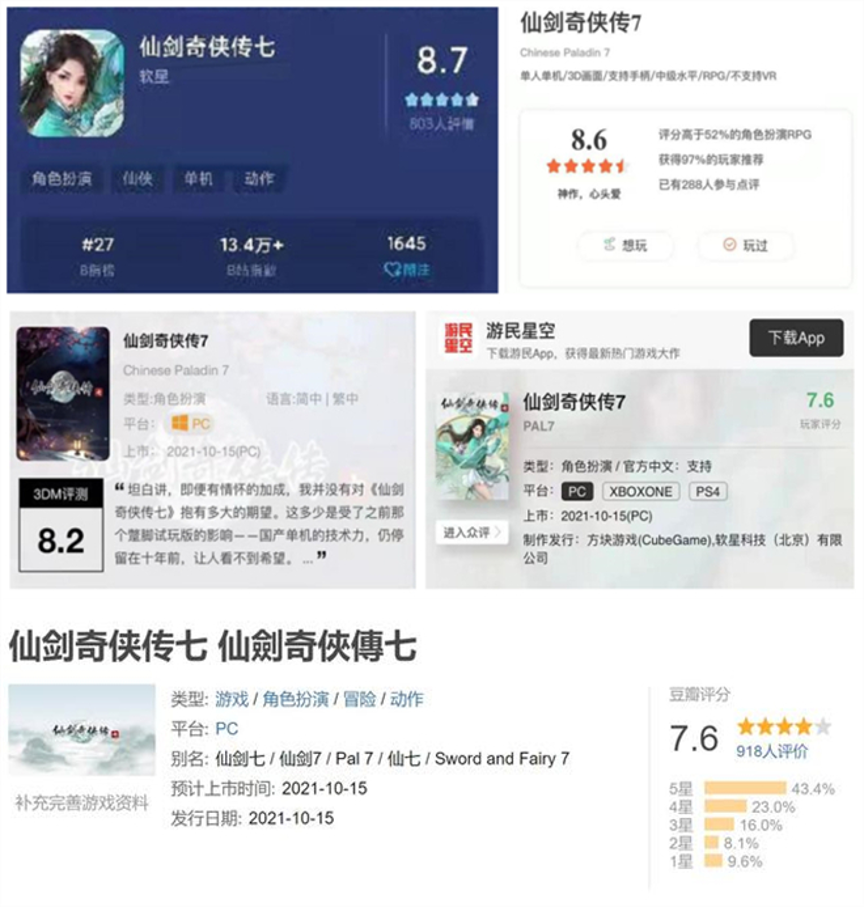 This game starts with the story among three clans "Human", "Deity", and "Demon" and is based on the world outlook of Chinese Paladin. It brings rich story-lines as well as improves the battle system compared with its previous episodes. Third person real time action mode is being used to replace the traditional turn-based battle, more fun and excitements will be brought to the players.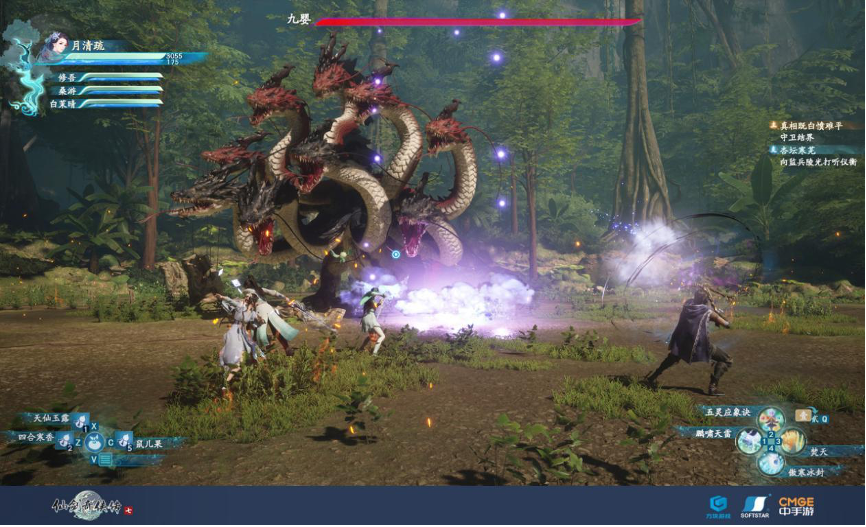 As one of the series games with an IP popular among player for 26 years, Chinese Paladin 7 shows great improvements in every corner. As for the images, the character modeling and animation rendering promise great performance under the Unreal Engine 4 and nature feeling supported by ray tracing technology. In terms of the combat gameplay, with the development of the storyline, players may enjoy more abilities, characters as well as combat systems. Music, the special advantage of Chinese Paladin games, is also the highlight of the Game. Songs such as Stay Together and Sword to Sky by famous singers and artists like Charlie Zhou, Li Changchao, Li Jiawei, Li Nan (Yin Pin Guai Wu), Loura Lou and Alex Xiao, and scenario music, plot music and combat music by musicians such as Zeng Zhihao, Chen Zhiyi, Chi-Yi Lo and XiaoXu Game Music Studio, all those sounds create the whole world of myth with various emotions.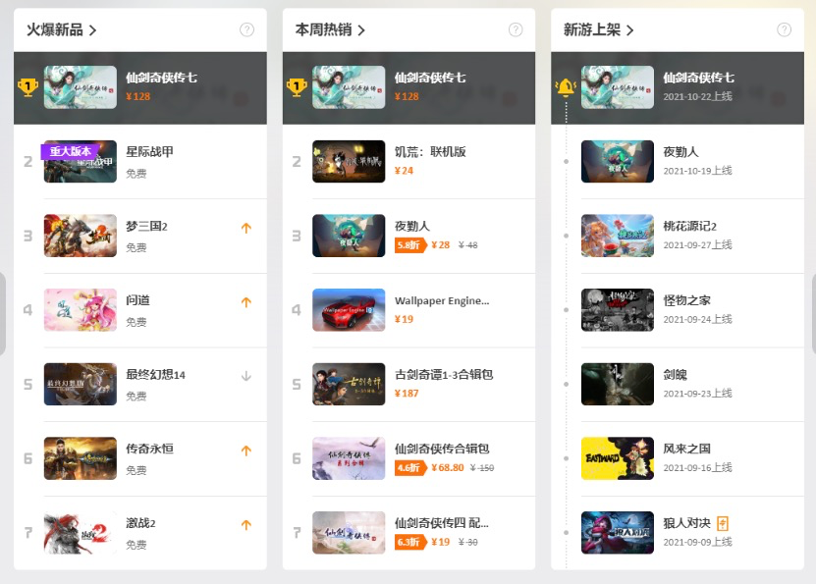 In addition to Steam, Chinese Paladin 7 is also launched on WeGame on October 22 and ranks the top of the New Game List and Best Seller List. It is also officially announced that Chinese Paladin 7 will be available on MiguPlay, mobile and TV versions of Tencent START from October 30.