CMGE Included as Constituent Stock in Hang Seng Composite Index
On February 21, Hang Seng Indexes Company Limited announced the review result of Hang Seng Indexes as of December 31, 2019. Totally 22 individual shares including CMGE (0302.HK) were included in the list of constituent stock of Hang Seng Composite Index and relevant adjustments would be effective on March 9.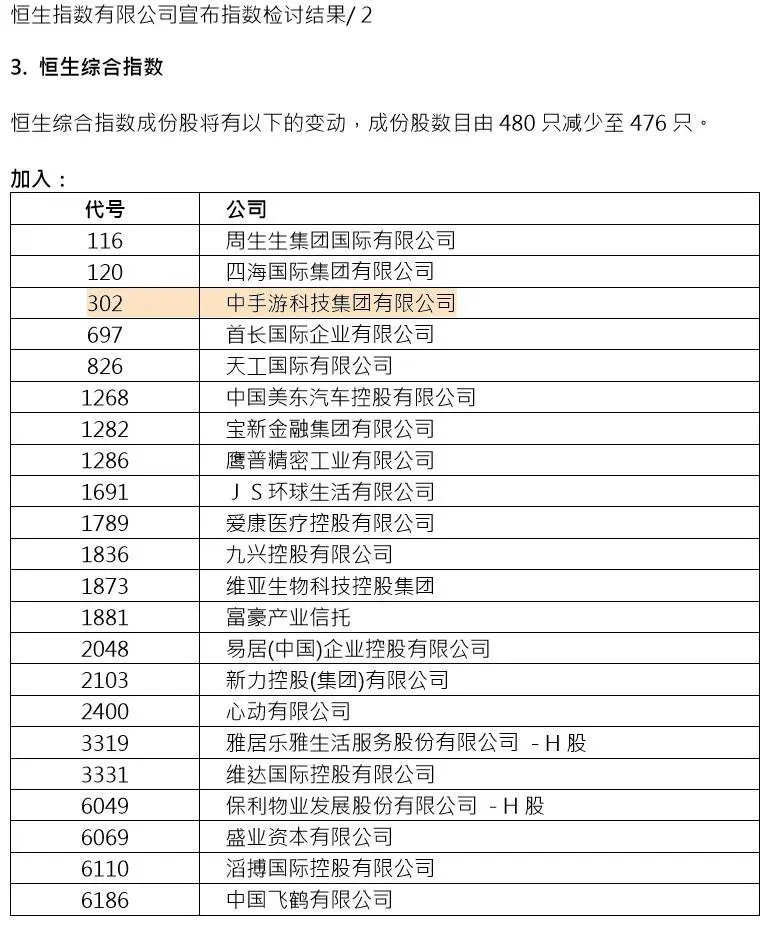 Hang Seng Composite Index is an important indicator of the Hong Kong capital market. The constituent stocks of the Hang Seng Composite Index are also the recognition of qualified companies, representing that the market value, stock circulation, business performance and financial status of a company have reached a high level. The inclusion of CMGE as a constituent stock of the Hang Seng Composite Index marks that the market recognizes the business performance and future development of CMGE, which will help improve the influence of CMGE in the capital market.