CMGE Invests in Huanyu Jiuzhou Founded by Giant Game Producer Zhang Fumao Tencent Serving as Exclusive Agency for Their First Co-produced Tower Defense Game
It is reported that CMGE (00302.HK), a global IP-oriented game operator, has invested in Guangzhou Huanyu Jiuzhou Technology Co., Ltd. (Hereinafter referred to as Huanyu Jiuzhou) and included it into CMGE's IP-based game ecosystem. In the future, both companies will give full play to their strength in game distribution and R&D, and jointly launch a number of new mobile games. At present, they are making every effort to create Monster's List: Past and Present, a top-level Chinese cartoon IP-oriented masterpiece exclusively powered by Tencent Games.

Huanyu Jiuzhou is a mobile game R&D company focusing on creating quality games. Enjoying rich experience, the core members of its R&D team are from the biggest domestic game R&D companies and have cooperated with the best game distributors including Tencent. Zhang Fumao, the founder and CEO of Huanyu Jiuzhou, is one of the pioneers who engaged in Chinese on-line games. He has led a number of entrepreneurial teams and launched dozens of web and mobile games featuring various types and styles. Among them, the SLG web game Qi-Xiong Hegemony and tower defense game Fight of Monarchs have set a number of records regarding domestic game operation, generating a cumulative turnover (derivative products inclusive) of over 5 billion yuan. After CMGE's investment, Zhang Fumao has become the fifth giant game producer included in CMGE's system, just after Yao Zhuangxian, Zhang Xiaoquan, Fan Yingjie and Cheng Liangqi.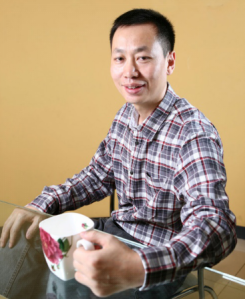 Mr. Zhang Fumao
Currently, Huanyu Jiuzhou mainly focuses on the R&D of MMO games, card games, tower defense games, ACGN-based games and some H5 and quality game applets, including Monster's List: Past and Present.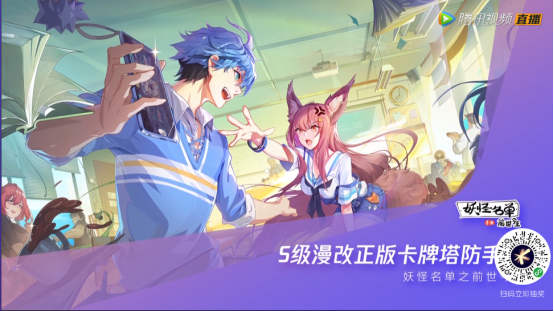 Source: on-line video of Tencent Games Annual Conference
The purpose of CMGE investing in Huanyu Jiuzhou, a company specializes in the R&D of tower defense games and SLG games, is to cooperate with Huanyu Jiuzhou to explore the potential market of more segments while giving full play to its own strength in IP-oriented game ecosystem. On Huanyu Jiuzhou's side, by fully integrating its strength in quality game R&D with CMGE's rich experience in IP-based game operation, it can choose proper IP among segments for long-term R&D of quality games.
As for the cooperation between the two companies, Xiao Jian, Chairman and CEO of CMGE, affirms that Huanyu Jiuzhou's experience in R&D has shown its reliable development capacity of quality IP-oriented game. Such capacity can serve as the great reinforcement for CMGE's IP-oriented game ecosystem. The two companies can cooperate with each other to ensure the continuous supply of quality IP-oriented games in the market.