CMGE Invests in Leading Cloud Gaming Technology Service Provider Welink Games Including The Legend of Sword and Fairy VII Will Be Available On-Cloud
Today, CMGE (0302.HK), a company listed on the main board in Hong Kong, has completed the Pre-A round funding of cloud gaming technology service provider Welink, with other four investors including Orient Hontal Capital, Befor Capital, miHoYo and S. Capital.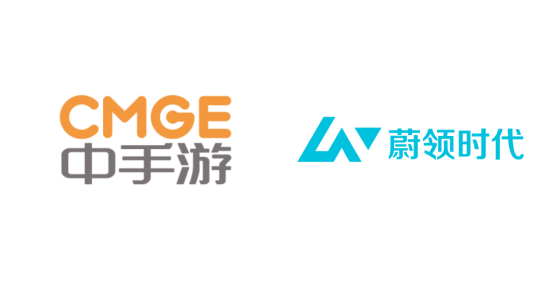 Founded in 2019, Welink is a R&D and technical service provider focusing on cloud gaming. With its leading technology and cost solutions in the industry, the company became the partner of Kingsoft Cloud's cloud gaming PAAS platform and Alibaba Cloud's cloud gaming solutions just after its establishment. In addition to the public cloud platform, Welink has cooperated closely with leading game developers such as miHoYo and CMGE to jointly provide quality cloud gaming services.
With its independently developed application container technology, GPU virtualization technology and high-efficiency adaption with underlying hardware, Welink not only reaches the top in the industry regarding user experience and stability, but also establishes close cooperative partnership with leading public cloud service providers and hardware manufacturers in the industry, aiming to effectively reduce gaming cost for users by comprehensive solution featuring hardware and software integration.
After this round of funding is completed, Welink will make efforts to further perfect its technical solutions and launch more quality cloud gaming products while helping game developers improve their development efficiency and providing them with efficient and practical tools such as middleware and engine adapters in terms of native cloud gaming development.
At present, CMGE owns a number of world-famous PC games and development teams. Its investment in Welink is intended to make further arrangements in global cloud gaming channels to enable its game products to be available on-cloud. For such purpose, CMGE will cooperate with Welink for further optimization in both core technology and quality content to ensure the outstanding performance of quality games on cloud platforms.
It is reported that, game series such as The Legend of Sword and Fairy series and Richman series developed by Beijing Softstar under CMGE and relevant game products will be available on-cloud. The Legend of Sword and Fairy VII, one game of the The Legend of Sword and Fairy series that is to be launched in 2020, will also be available on both PC platform and cloud gaming platform to ensure coherent game experience.
Demonstration video of The Legend of Sword and Fairy VII using NVIDIA technology: http://m.v.qq.com/page/y/0/m/y0876by9f2m.html
As the most famous masterpiece themed by myth and chivalry among Chinese players in the world, launched in 1995, The Legend of Sword and Fairy series has launched eight games by 2016, generating a total sales volume exceeding 8 million and attracting a large number of fans with its continuous IP-oriented pan-entertainment. As the latest work in the series, The Legend of Sword and Fairy VII has been expected by players since the announcement of its launch. Since the development project of The Legend of Sword and Fairy VII in 2017, the development team determined to use Unreal Engine 4, the most advanced game development engine in the industry. As a prominent real-time engine and editor, Unreal Engine is reputed by its vivid rendering and animation production, dynamic physics and effects.
It can be seen in the demonstration video of The Legend of Sword and Fairy VII powered by NVIDIA RTX Real-time Ray Tracing, the development team has been supported by the latest technology - the graphics of the game and actions of characters have been optimized as far as possible, even the mirror effect on rock walls and puddles in caves in the real world is perfectly and amazingly reproduced in the game to reflect the changes in caves before and after tricks are triggered. The blooming flowers, falling magma and burning incense in censers can also be reflected in real time. Such reality and beauty presented in the game will definitely amaze those eager fans. After years of tremendous efforts, the launch of The Legend of Sword and Fairy VII is expected to redefine the standard of Chinese PC masterpiece, thus attracting more players, including Chinese at home and abroad, to purchase and enjoy the game.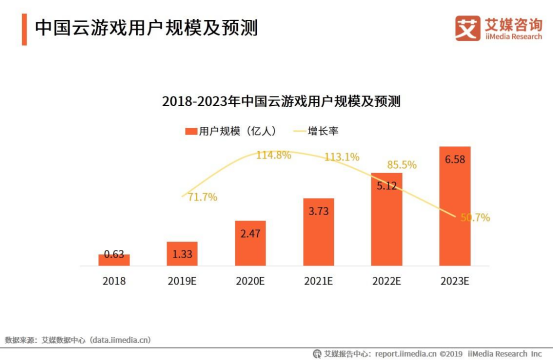 Source: iiMedia.cn
According to the 2019 China Cloud Game Industry Special Research Report by iiMedia Research, the number of cloud gaming service users in China is expected to reach 247 million in 2020, an increase of 114.8% and 658 million in 2023. The cloud gaming market will embrace a revenue of 6.8 billion yuan in 2020 and such revenue will increase to 98.6 billion yuan in 2023. With the accelerated development of 5G technology, cloud gaming is expected to break through the bottleneck and relevant industries will welcome rapid development.
Thanks to the rapid development of 5G and cloud computing technologies, it is expected that the threshold of quality games will be greatly lowered and more players will be attracted to experience cloud gaming. In that way, user needs limited by device restrictions will be released to realize the significant increase of user quantity. Furthermore, cloud gaming technology can also be used for some classic PC games, so as to meet specific user needs.
On such occasion, the major cloud gaming platforms competing at home and abroad will also be expected to win the market through differentiated competitiveness in terms of core technology and content scarcity, including but not limited to those extremely sensitive game experience of users such as sharp reduction of time delay and considerate improvement of picture transmission quality under the background of domestic network through technological approaches.